I get no Image is not displayed. What should I do?
In case you do not see the image on your display screen, please check the following;
1. Check if the power connector of the camera is correctly connected and the power set to 'ON'.
2. Check if the video cable is correctly connected.
3. Check if the monitor supports the output video format of the camera.
If you want to change the output video format, please refer to the manual and adjust the deep switch in the backside of the camera - 'System Selection'.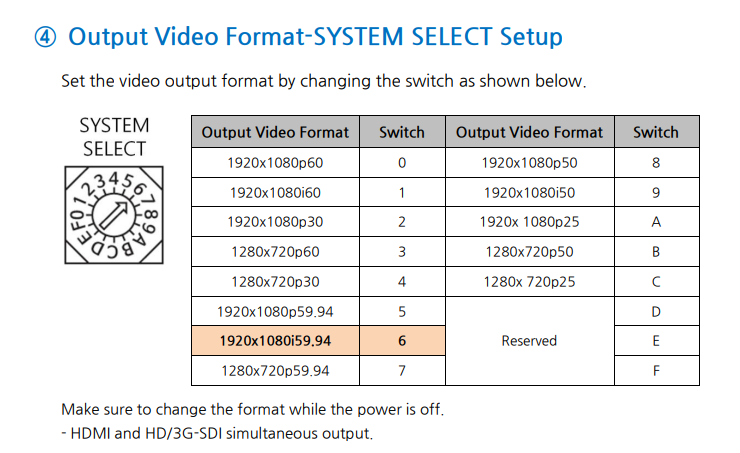 4. Check if the camera is shooting a fluorescent light, illuminating light source, or direct sunlight. In this case, set 'BLC' to 'ON' in the camera exposure setting.
5. Check the shutter speed of the OSD menu.